What was the Dalmatian bred to do? The answer is - to Run
The fast growing sport of CaniX - short for Canine Cross-Country Running - took its inspiration from a way to keep huskies fit during the Summer months when there is no snow to pull sleds over.
The idea is simple, you harness one or two of your dogs to yourself, instead of the sled, and shout "Mush". You are then pulled down tracks, across streams and through woodland providing you and the dogs with an excellent workout. Crazy as this might sound, it has evolved into an organised sport and two dozen races are staged every year across the UK.
In 2008 a demonstration event was staged at CRUFTS. Having watched this event, we went out and bought a padded waist belt with an elasticated lead (to absorb all of the shocks from the pulling) along with a comfortable harness and we've been jogging around with our dogs ever since.
We entered a number of CaniX events and then built up to running with a Two Dog Team. They qualified to run in the CaninX demonstration event that was run again at CRUFTS.
Dogs must be at least 1 year old to join in with organised events because the growth plates in a dog's legs are still forming and, if put under too much stress, will give complications later in life.
Here are some of our Canix highlights:-
4th at Crufts in 2009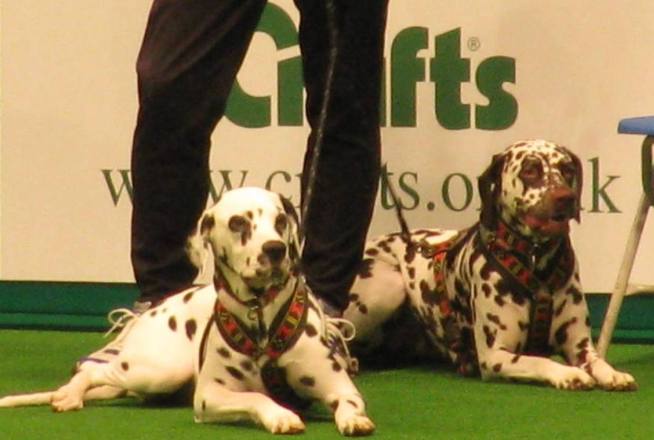 3rd at Crufts in 2010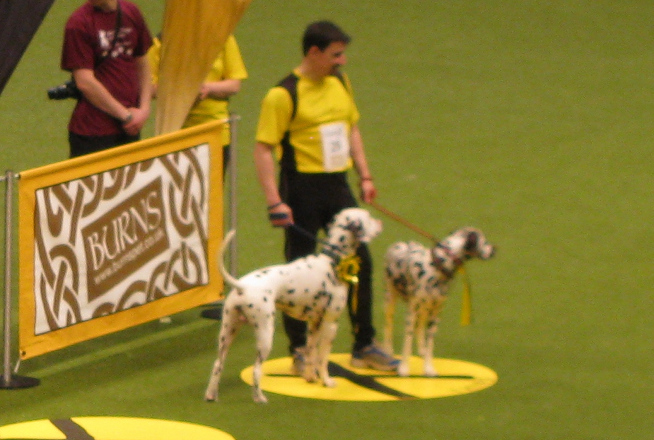 5th at Crufts in 2011